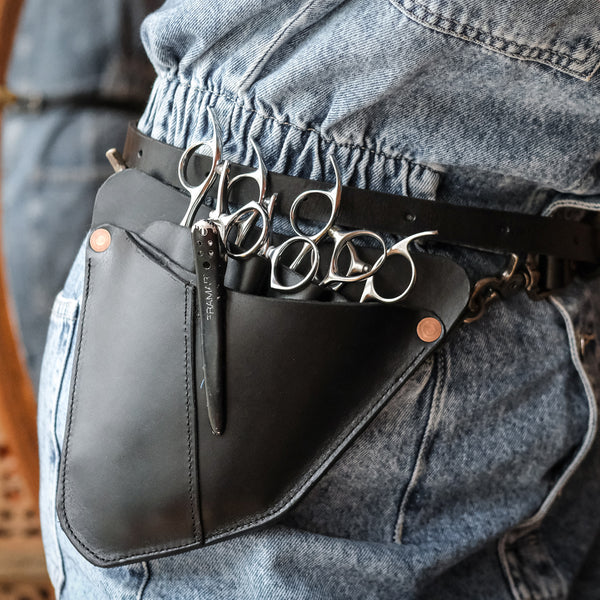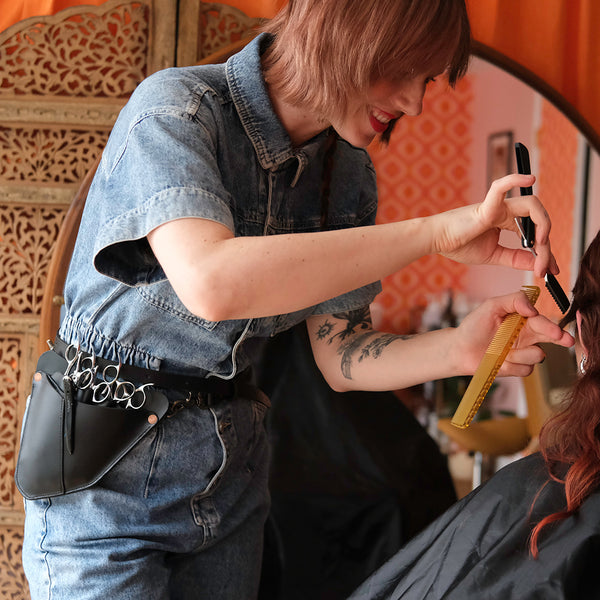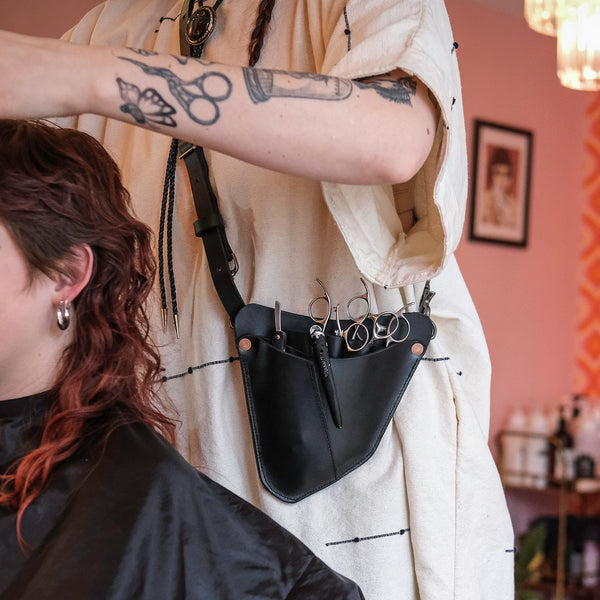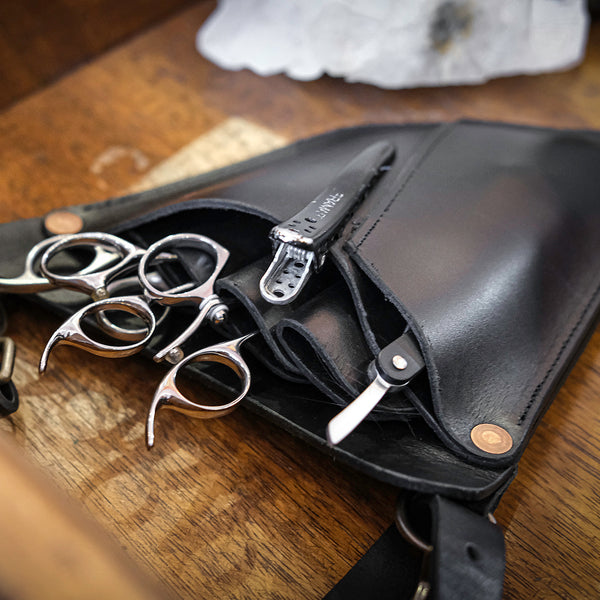 A collaboration between Seattle hairstylist Rebbecca Raine and Hardmill, we are so excited to announce the Combnshears Leather Shear Holster.
Crafted from premium full-grain bridle leather, and available in either black or brown, this is a hair stylists perfect companion. It has 4 sleeves to hold shears as well as 2 a front pockets for additional tools. The shear sleeves are removable so that hair can be cleaned out. 
One of the best features of this shear holster is that it can be worn around the waist or around the shoulder, however is most comfortable to the user.  

Available now for pre-order, orders are expected to ship end of August.