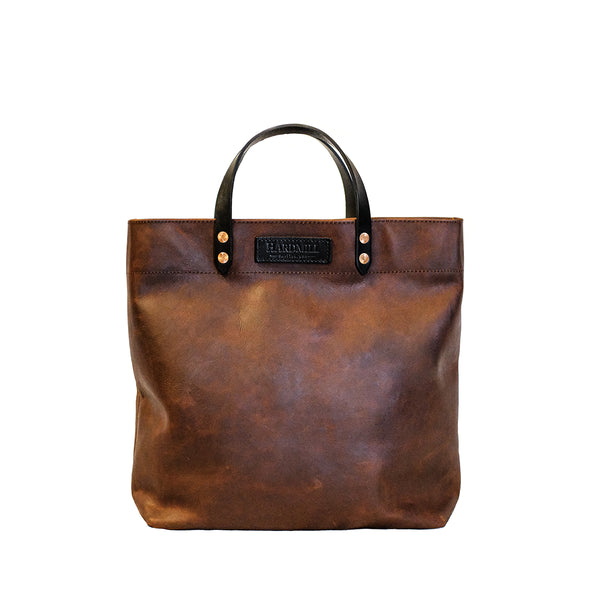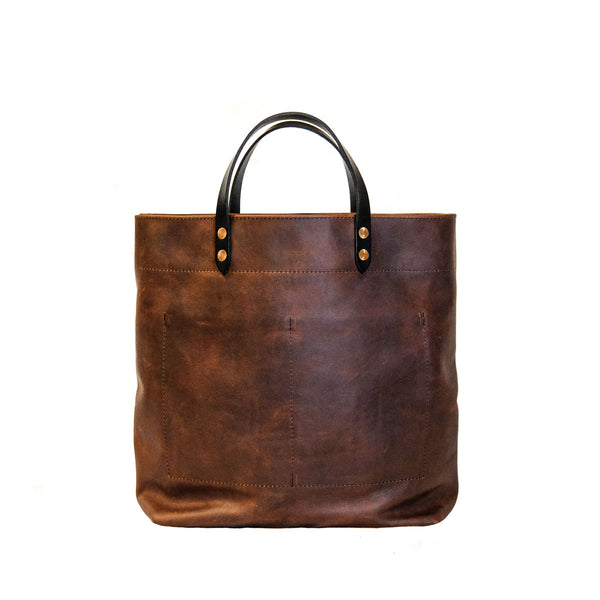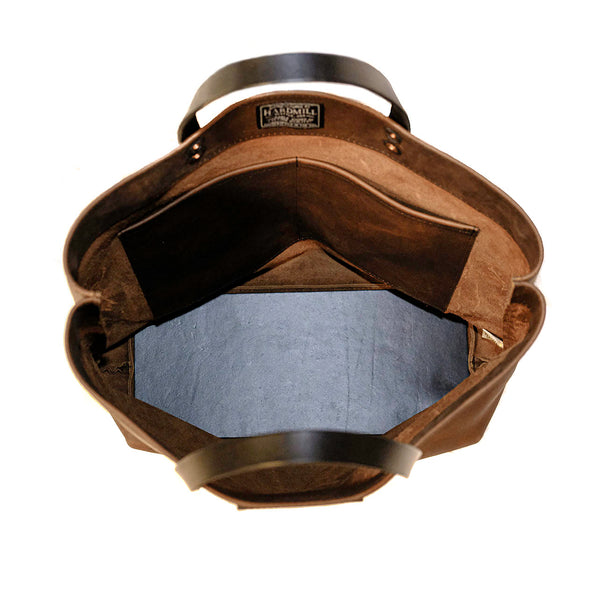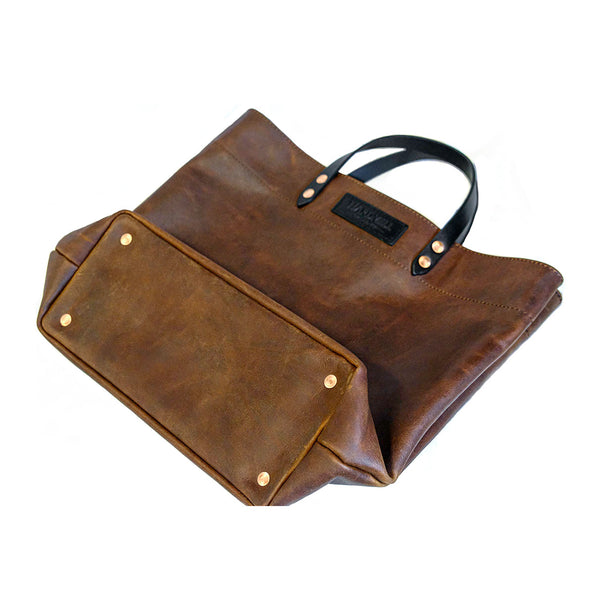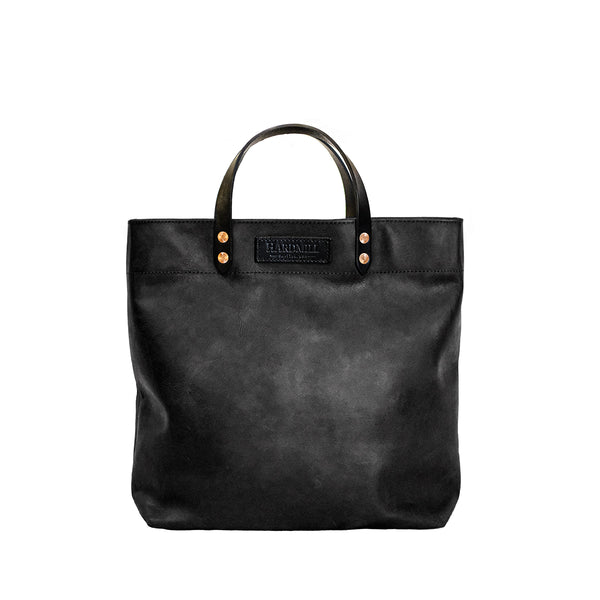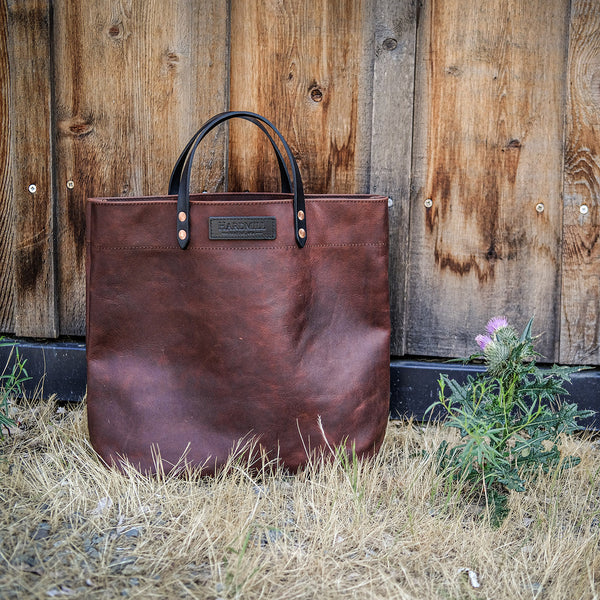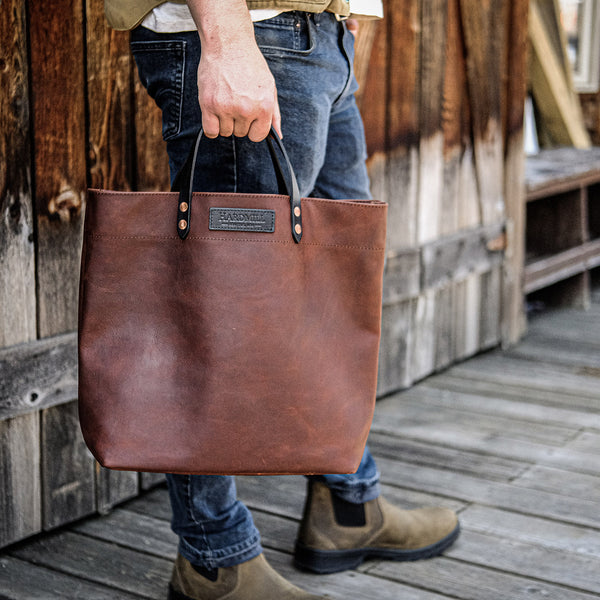 Black Leather Grocery Totes estimated to be in stock by October 1st. 
This tote is useful for pack around not just groceries, but anything else you need to haul around. The sturdy construction can handle heavy loads easily, and the reinforced leather base helps the bag keep its form. 
Crafted with our premium full-grain leather, it not only looks and feels great, but the bag will age beautifully over time as it develops a rich patina. Finished with copper rivets, the true craftsmanship of this bag is seen in the details. 
This timeless piece is an investment that will only get better with age, and is sure become a treasured item for years to come.

---
FEATURES
- 4oz Full-grain oil-tanned leather body
- 8oz Full-grain bridle leather handle and base
- Copper rivets
- 1 Main compartment
- 2 interior pockets
SPECIFICATIONS
- Dimensions: 13"x13"x5" 
- Handcrafted in Seattle, USA